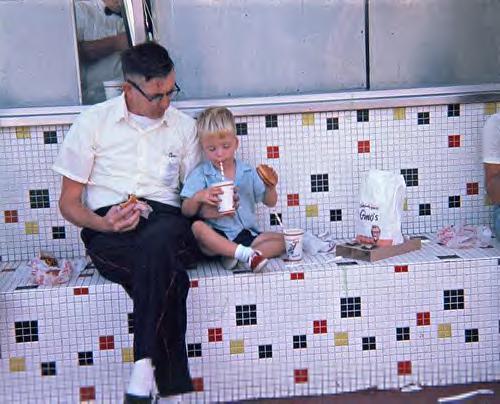 A father and son, who later would become a Gino's employee,

enjoying a meal at Gino's around 1966.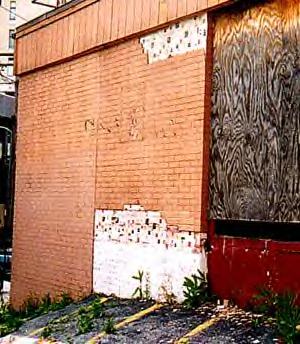 Multi-colored moasic tiles from an earlier Gino's era show where portions of the later applied brick veneer is missing on the side of the Towson location.

Former Gino's in Towson, MD  

               Photo: David Waxter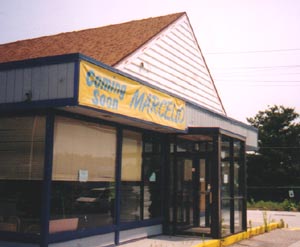 Barely reconizeable as a former Gino's is this Catonsville, MD building..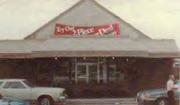 This is the Gino's that Dave worked at, #01-007 Timonium MD, shown in 1986 as a Kentucky Fried Chicken store.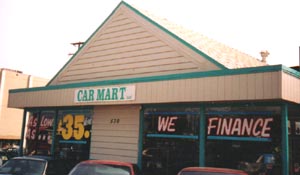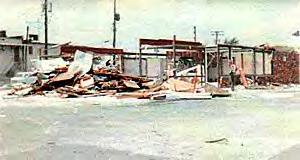 Wise Ave. Dundalk MD Gino's shown being demolished. A new style KFC was built here.

Former Dundalk, MD Gino's shown as Car Mart.                                                                    Photo: David Waxter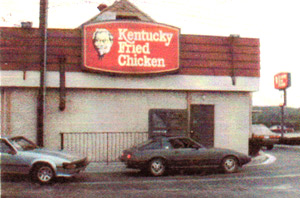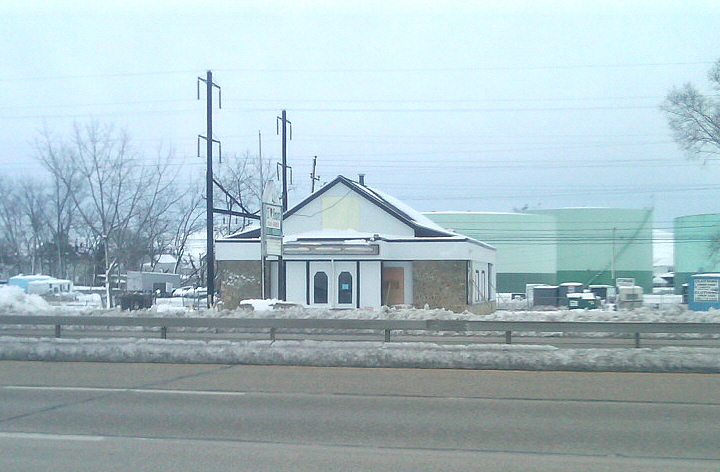 A visitor to this site sent in this photo of the former Gino's on Route 13 in Levittown, Pa. He reports it originally had the neon "rocket" style road sign.

   It was a Deli after closing as Gino's around 1980, when a new Gino's was built across the street, but looks as though it is being renovated for another use.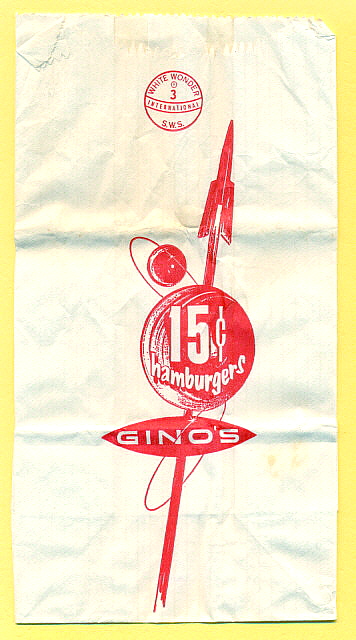 Russ Sears sent in this scan of an early Gino's Hamburgers take-out sack.