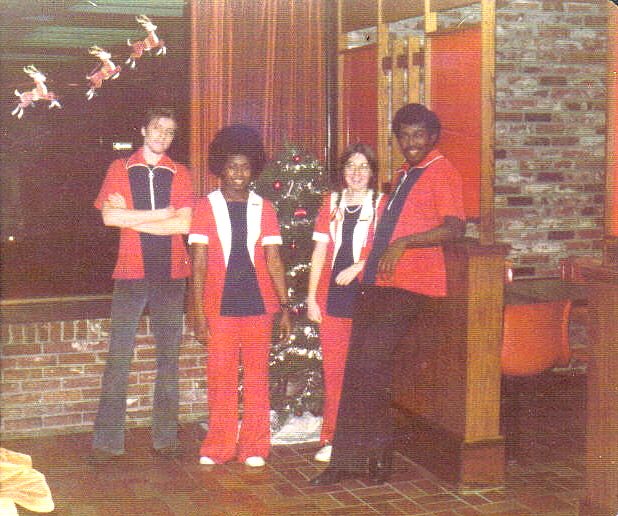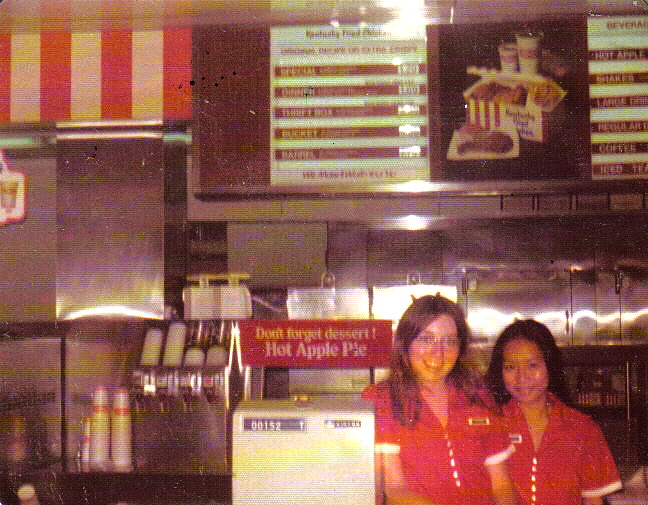 The Ruthann Gray Gino's Photo Collection

  These photos were contributed to the site by Ruthann Gray, who is shown in some of these scenes from the Gino's Four Corners at Silver Spring, MD. The following photos were taken in July, 1975...

    This photo was taken in December, 1975 and shows the new Freedom of Choice uniforms from that time...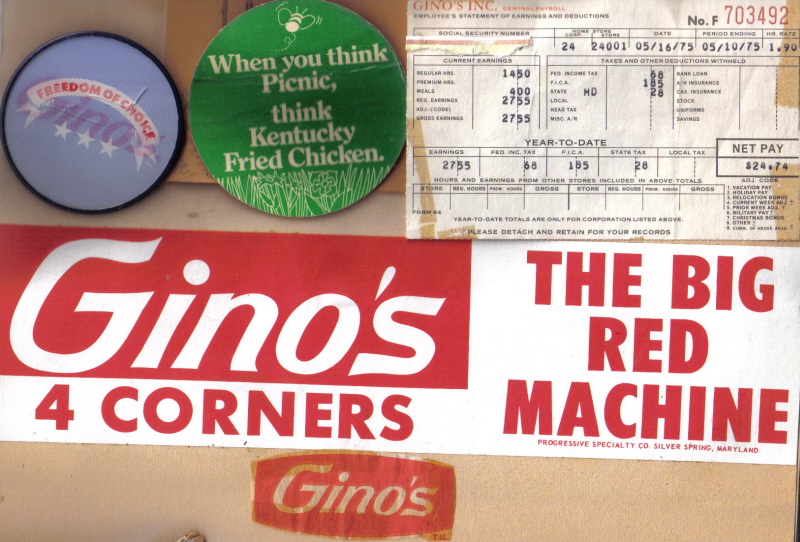 A group shot of some Gino's Souviners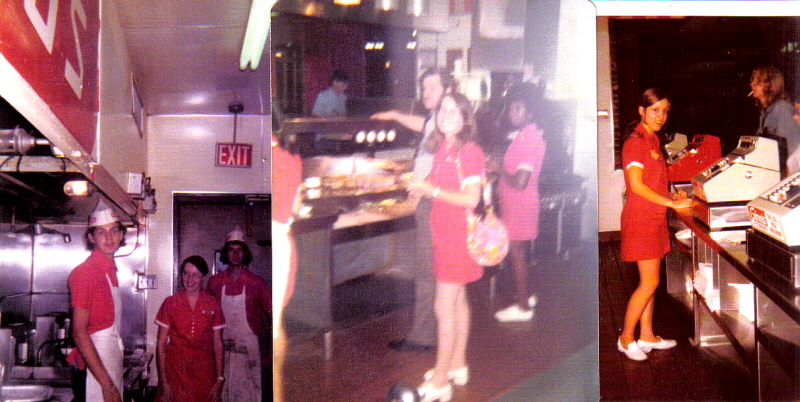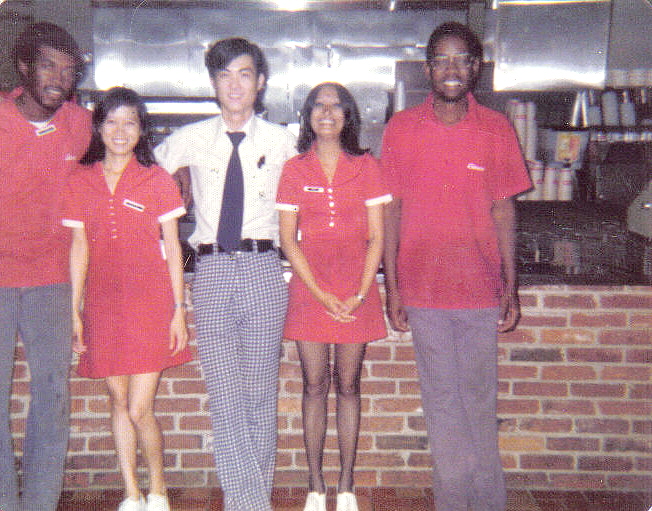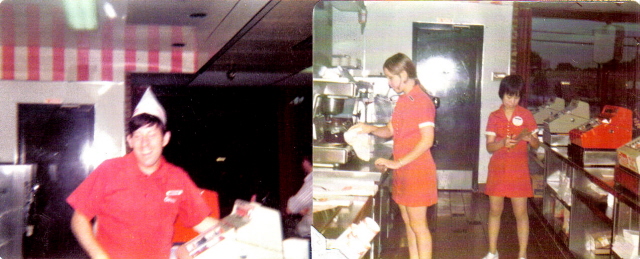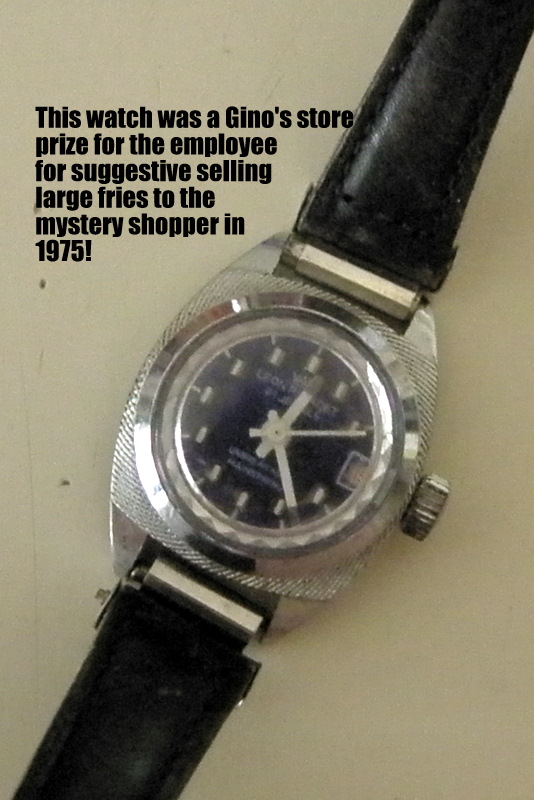 Ruthann won this watch for suggestive selling large fries to a mystery shopper in 1975.