Gino's Hamburgers at Marlton N.J.



Aerial view of Marlton Gino's also showing neighboring Rustler Steak House

    The following photos are from the Marlton, N.J. Gino's, which was located on Route 70 slightly West of the Marlton Circle and operated from 1969 to 1982. They are from the personal collection of Frank Tolkacz, who was an employee there.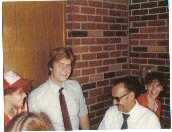 Photo of Frank (wearing red tie) while working at Marlton Gino's.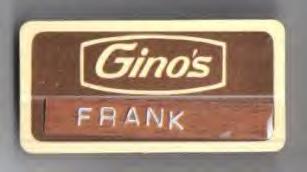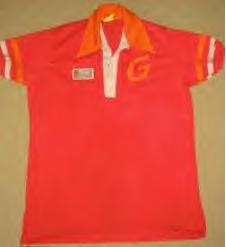 Frank's name badge and uniform shirt.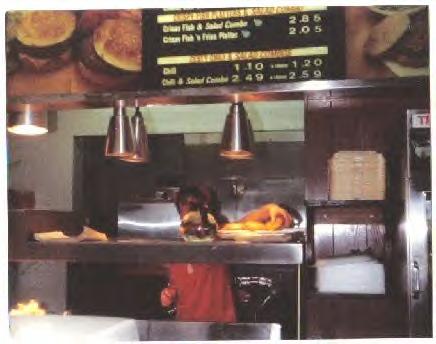 Part of the Backbar at the Marlton Gino's.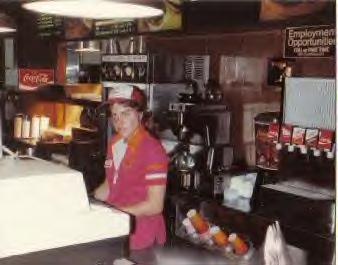 The Marlton Gino's couter, showing employee wearing early 1980's uniform.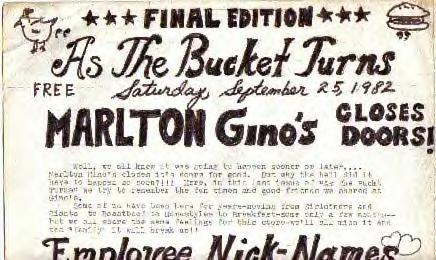 This was the final editon of the store's newsletter, announcing the closing of the Marlton Gino's. 

    Small print reads..."Well, we all knew it was going to happen sooner or later...Marlton Gino's closes it's doors for good. But why the hell did it have to happen so soon?!!! Here, in this last issue of As The Bucket Turns we try to remember the fun times and good friends we shared at Gino's.

  Some of us have been here for years - moving from Sirloiners and Giants to Roastbeef to Homestyles to Breakfast - some only for a few months - but we all share the same feelings for this store-we'll all miss it and the 'family' It will break up!!"

---Photos are from collection of Frank Tolkacz, but contact Webmaster:
John S. Flack, Jr
.,if you are pictured and want to be removed.